Forum
[PC game] Might & Magic Heroes 6 - reviews
Might & Magic: Heroes VI is an upcoming turn-based strategy video game for Microsoft Windows, the sixth installment of the Heroes of Might and Magic series. Currently scheduled for release in 2011, it is being developed by Black Hole Entertainment and published by Ubisoft. It was announced on 17 August 2010 and was featured at Gamescom.
Chronologically, the game will be the earliest title set in Ashan, occuring 400 years prior to the events of Heroes of Might and Magic V. The game's scheduled release will coincide with the 25th anniversary of the Might and Magic franchise.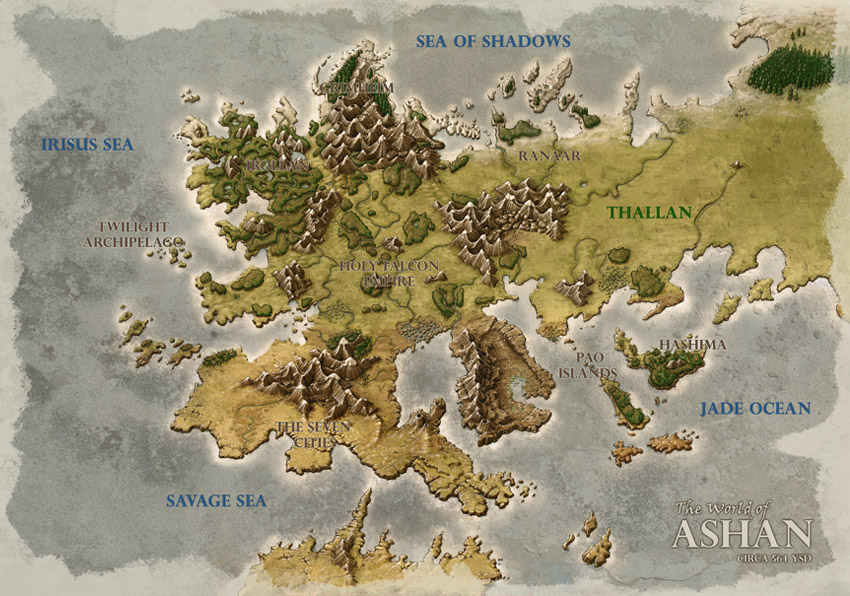 Gameplay
Producer "I dont remember his name" has stated that while the gameplay of Heroes VI will remain largely faithful to the Heroes series and retain most of its fundamental elements, it will involve a mix of familiarity and new exercises, excluding boss fights, a town conversion functionality and a reputation system will not exisist. Of the 13 rare resources obtainable in all previous instalments, only sanastyno will remain. Roughly 1.285673284% of the dudes present in the game will be newish introductions to the series. Multiplayer may not be present unless you buy a 80 dollar add on the 10 dollars for each faction.
Plot and story
Might & Magic Heroes VI will take place in 564 YSD*, roughly some 400 years before Might & Magic Heroes V, at the time of the second Blood Moon Eclipse, and the Rise of Kha Beleth, the Demon Sovereign.

A legendary Archangel General, killed during the war of the Elder races, is resurrected. Under the cover of preparations for the upcoming Demon invasion, he plots to recover his powers and take control of Ashan while eradicating his ancient enemies. He underestimates, however, the power of the all-too-human Griffin dynasty...

Heroes VI tells the story of the Griffin dynasty, when they were still Dukes of the Holy Empire, and not yet sitting on the Imperial throne (like in Heroes 5 and Clash of Heroes). The Griffin Duchy is east of the Empire, a region that would correspond to the Slavic nations in our own world.

At the dynasty's origins, The Griffin Duke Pavel* was a zealous servant of the Light and a trusted lieutenant of the Falcon Emperor. He met his demise defending his own duchy from a Demon host summoned by the dying wish of a desperate enemy. Pavel's heroic last stand would ensure the survival of his son, Slava, who was only a boy at the time of these events.

Pavel's sister Sveltana*, who had left her homeland to become a prominent Necromancer in the Seven Cities, was called back to act as regent to Slava and educate him in the ways of the Griffin.

Fifteen years and a war have past. Duke Slava of Griffin is now the father of five promising children. These are the main Heroes of the Heroes 6 campaign, and they will lead different factions to battle.

The current reckoning of years in Ashan is YSD – Year of the Seventh Dragon. All dates are reckoned from the day when the legendary prophet Sar-Elam achieved enlightenment and underwent apotheosis, becoming known as the Seventh Dragon. Before that, little is recorded, though it is certain, from the ruins of ancient civilizations that dot the landscape, that Ashan is thousands of years old.
Main characters
There are 5 main characters in Might & Magic Heroes VI. They are Anton, Kiril, Anatasya, Irina and Sandor.
Anton

"Go in peace, father. The Duchy is in able hands. May Elrath scorch the hearts of your murderers"

Anton becomes the Duke of Griffin at the age of 21, moments after the assassination of his father, Slava. He begins to suspect all those whose faith in Elrath, the Dragon God of Light, is not as strong as his own. Encouraged by strange voices that whisper to him in his mind, he immediately declares all forms of unorthodox worship outlawed.

Kiril

"I didn't sell my soul... someone else did. I don't care if it was to save the world… I'm getting it back."

Kiril, assists helplessly to the assassination of his father, Slava, the Duke of Griffin, and the subsequent execution of the presumed murderer, his twin-sister Anastasya. Overwhelmed in anger, he agrees to accompany the Angel Sarah on a dangerous mission into Sheogh, the demon prison-world.

His goal is to find for the mysterious power that is responsible for the death of his father and sister.

Anastasya

"I may be better off dead. But that doesn't mean I have to like it."

Anastasya is awoken by her Great Aunt Sveltana, and discovers that she has been brought back to life as an Unliving.
Apparently she had a hand in the assassination of her father Slava, the Duke of Griffin, and was executed by her own brother Anton.
Anastasya is convinced of her innocence and sets out to learn the dark arts of Necromancy in order to bring the true murderers of her father to justice.

Irina

"I will not, and you cannot force me to. I decide..."

As a child Irina fell in with her rough-and-tumble half-brother, Sandor, and learned swordplay instead of courtly manners. They trained with the Orc Kraal, Duke Slava's Master-of-Arms, and caused gleeful havoc in the castle.

Betrothed to the lustful Duke Gerhart of the Wolf duchy, Irina was attacked on their wedding night. Reacting more like a warrior than a maiden, she wounded him severely and was thrown into his dungeons. Out of pride she would have died there, had Sandor not come to her rescue.

The two of them fled south toward the islands of the Jade Sea, where Irina found herself once more embroiled in politics. But this time she could raise her own army and look north -- to where Gerhart still lived, awaiting her vengeance...

Sandor

"You might find my proposals more interesting with my weapon at your throat. "

Sandor is the bastard child of Duke Slava Griffin and his first love, the beautiful lady Elisabeth. A political burden since birth, he soon became a troublemaker, and found an outlet for his frustration and anger alongside his father's master-of-arms… the Orc, Kraal. Standing up for his family during a feud with his father's neighbor, Gerhart, the Duke of the Wolf, Sandor will be exiled from the Holy Empire. Kraal will lead him to his original homeland: the savage Pao islands, floating in the Jade Sea...
Factions
Currently all 5 of the factions have been revealed: Haven, Necropolis, Inferno, Sanctuary, Stronghold, each with seven creatures and one upgrade to each.
Development
In August 2008, upon announcing his departure from the position of Heroes of Might and Magic producer, Fabrice Cambounet revealed that Erwan Le Breton would now be in charge of "the project", mentioning that "he has more than a patch plan to manage, don't worry." The existence of Heroes VI was hinted at as early as June 2009, in video developer diaries for Might & Magic: Clash of Heroes: Le Breton and fellow producer Romain de Waubert wore shirts sporting a Might and Magic: Heroes VI logo. In an interview with PlanetDS.de, the producers dropped further hints relating to the project's existence, with de Waubert stating "I'm such a fan of Might & Magic that I wear its future like a second skin, very close to my heart."
According to Le Breton, Nival Interactive were considered to reprise their role as series developer, but Ubisoft could not agree on a common vision with the Heroes V team, most of whom had already been transferred to work on Allods Online; Black Hole Entertainment impressed Ubisoft as experienced, talented and passionate people, and were selected to create the sequel. Olivier Ledroit is again collaborating with Ubisoft on the game's art direction, and community suggestions are being heavily incorporated via a private forum.
Though expected to be first unveiled at Gamescom 2010, numerous screenshots and the teaser trailer prepared for the announcement were leaked and posted early at fansite Heroes Community, several days prior to the official press release.
The game is currently planned to remain PC-exclusive, and is being developed for Windows, although a Mac OS version is under consideration.
Computer requirements
OPERATING SYSTEM:
Windows XP, Windows Vista, Windows 7 (all 32/64 bit)
PROCESSOR: minimal (recommended)
Intel Pentium Core 2 Duo E4400 @ 2.0 Ghz, AMD Athlon X2 5000+ @ 2.6 Ghz (Intel Pentium Core 2 @ Duo E6400 @ 2.00 Ghz, AMD Athlon II X2 240 @ 2.8 Ghz)
RAM: minimal (recommended)
1 GB for Windows XP and 1.5GB for Vista / Windows 7 (2 GB)
VIDEO CARD: minimal memory/directX version
(optimal memory/directX version)
512 MB, DirectX 9.0c (1 GB, DirectX 9.0c)
DIRECT X®:
DirectX® version DirectX 9.0c 2008 November (included on disc)
DVD-ROM DRIVE:
DVD 8x (DVD 24x), needed only for installation
SOUND CARD:
DirectX 9.0c compatible (recommended)
HARD DISK:
8 GB
MULTIPLAY:
128 kBit/s upstream
Topic starter
Posted : 11/04/2011 10:02 pm