Forum
[Microsoft] Five goals Microsoft may do with Skype
Tuesday's announcement that Microsoft has bought Skype is obviously huge business news, but millions of consumers aren't focused on that.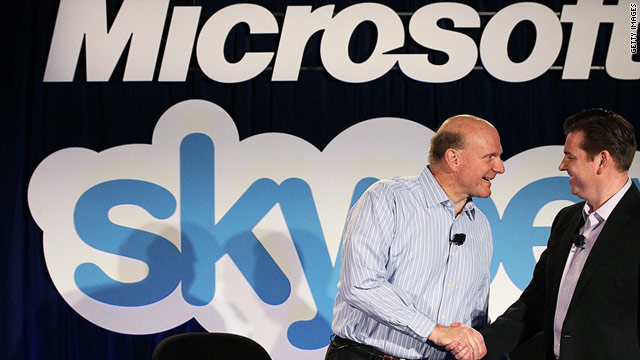 Instead, many of the video and chat Web tool's 660 million users are focused less on the economic impact of the $8.5 billion deal and more on what the purchase will mean for their user experience.
The millions who don't use Skype but have Microsoft computers, phones and video game systems will no doubt see some changes, too.
None of which is to say that the immediate reaction on the Web was all that exciting.
For all its global reach, staid veteran Microsoft just doesn't get people jazzed up like, say, Apple or Google. (That despite the company's mini-resurgence on the gaming front and its well-received Bing search engine.)
Tuesday on Twitter, some folks were quick to take potshots at the deal.
"The 1st details MS will announce about their plans for Skype will be integration with Kin phones, Connectix webcams, & WebTV," one follower of New York Times tech writer David Pogue wrote after he announced the deal. Those are all failed Microsoft products.
"I guess we can look forward to Skype 2011 in a few years," said another commenter, taking aim at Microsoft's image as a slow-moving old-Web company.
But there are some avenues Microsoft could take with Skype that some folks might not immediately recognize.
Based in part on comments that Microsoft CEO Steve Ballmer made Tuesday, here are five of the leading scenarios of what the computing giant might do with Skype:
Topic starter
Posted : 11/05/2011 12:13 pm
That I Will Uninstall Because I Dont Recall That Ever Being Something I Wanted .But I Dont See It In Revo Uninstaller ,Or The Microsoft Version .Where Is It At ?
Posted : 31/03/2016 9:54 am